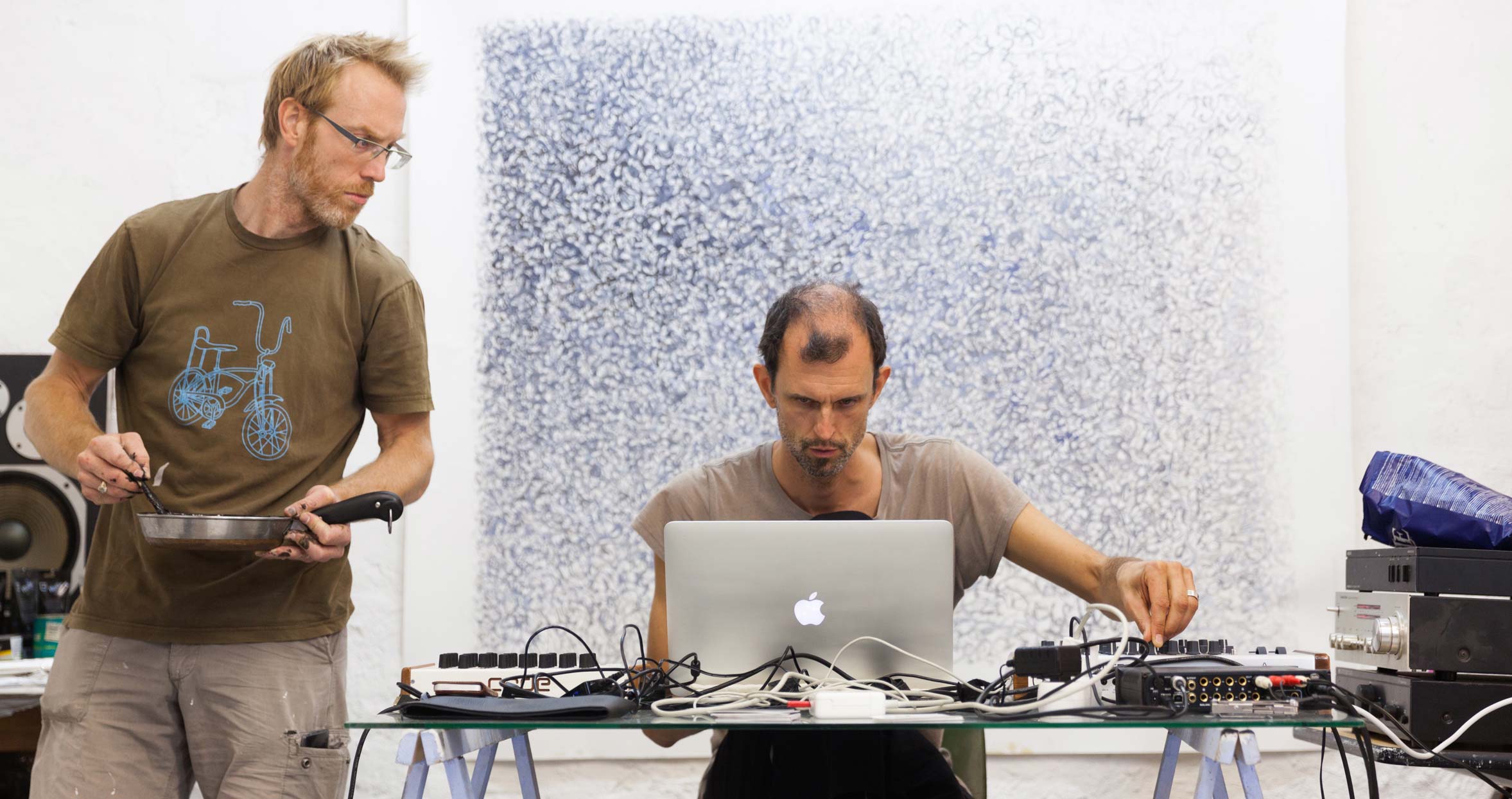 JONATHAN LANE et ALEX DUNCAN
Le sens de notre collaboration
Ca n'a jamais été une poursuite intellectuelle mais il s'agit encore et toujours d'apprendre, de répondre à l'expérience. Au nom de l'amour, de la transparence, de la tension créative, du moment présent : être à l'intérieur du son et de l'image,. Il s'agit, précisément, de ce moment partagé, de ce sentiment de nécessité absolue, il s'agit de flotter, sans avoir le temps de réfléchir, sans n'avoir plus de conscience du temps. Comme un voyage à travers les sens.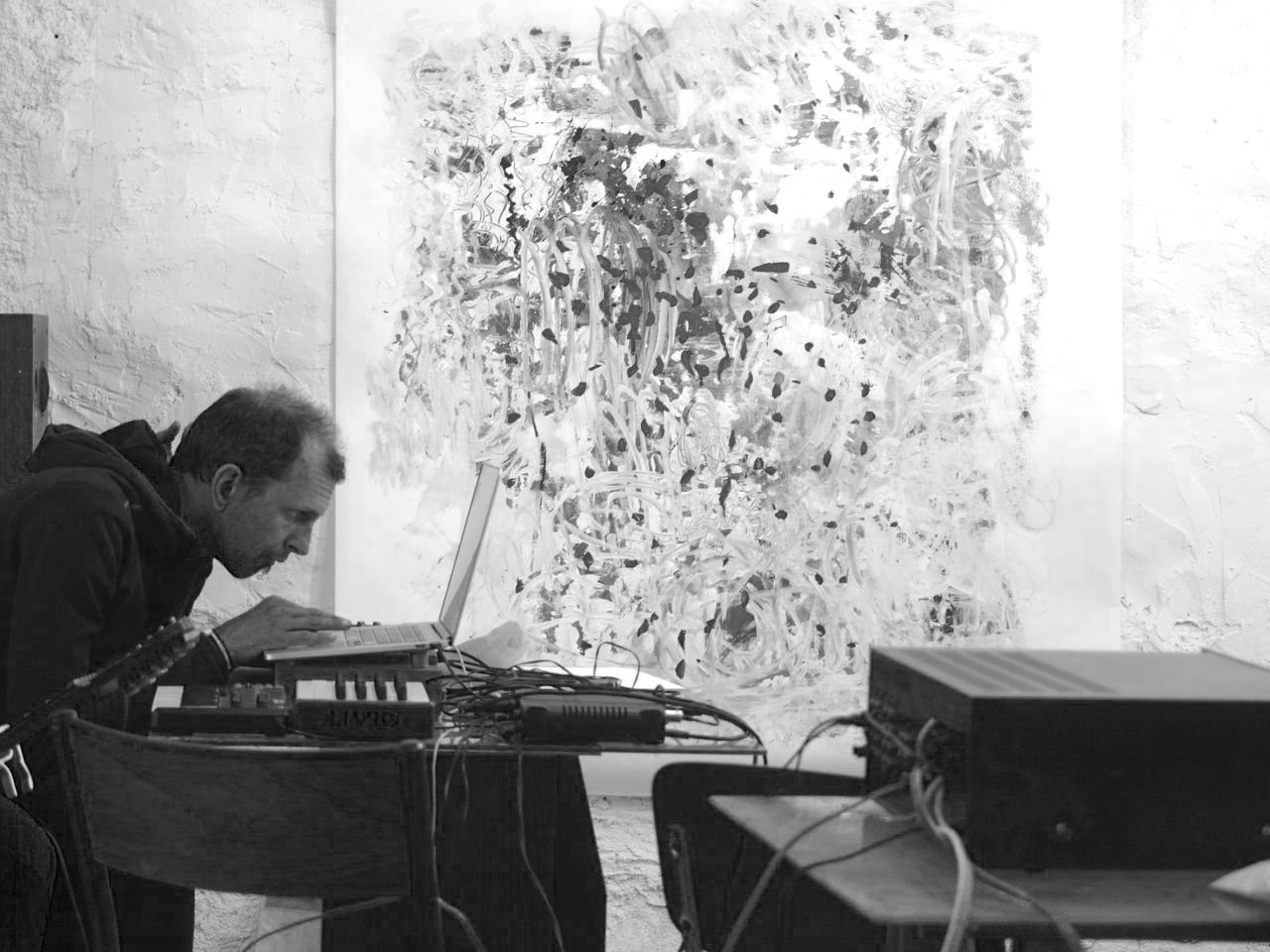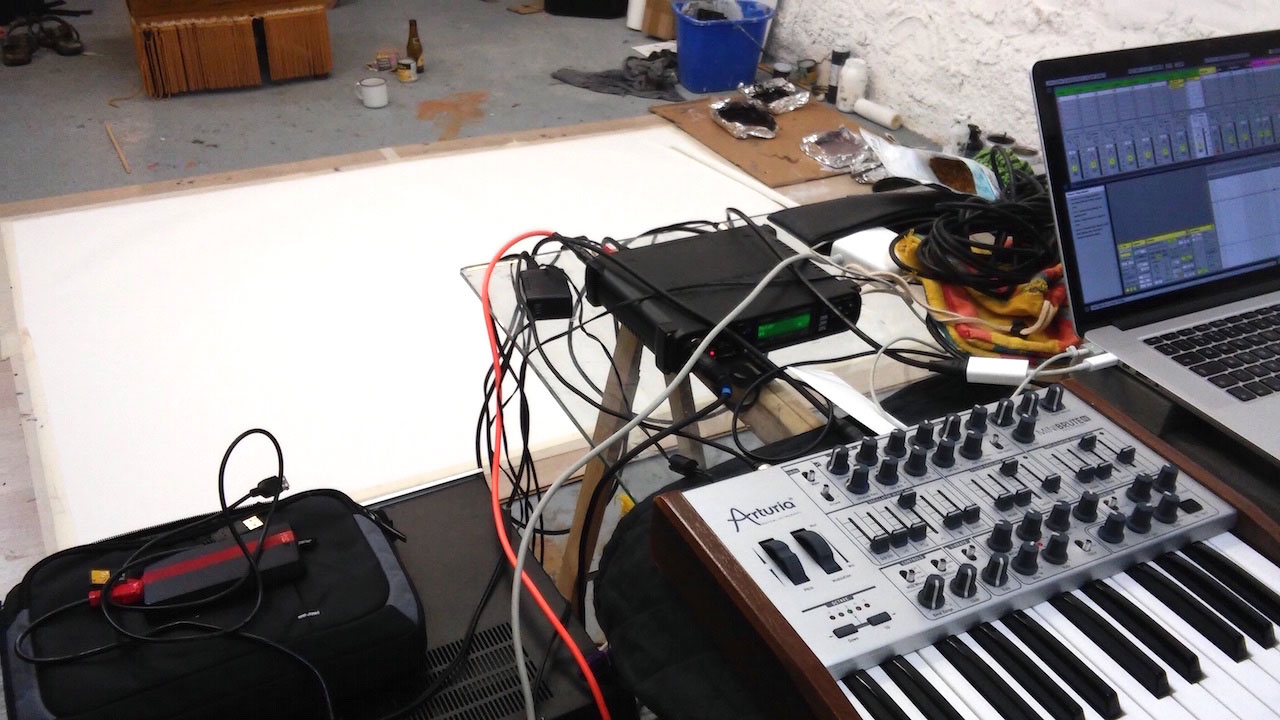 A l'été 2014, alors que je préparais une exposition, Alex m'a proposé de jouer le jour du vernissage ; il composerait un set fondé sur son interprétation de mon travail et de mon sujet : les calanques. Il a d'abord créé plusieurs morceaux, qu'il a ensuite utilisés pour sa performance live. Je les avais entendus avant le vernissage ; j'y retrouvais Alex, je l'y retrouvais, je voyais mes calanques. Je les ai écoutés en boucle dans mon atelier jusqu'à saturation – jusqu'à ce qu'ils deviennent partie intégrante de mes toiles, telle une muse d'un nouveau genre. À partir de ce moment, l'idée de travailler en tandem nous a semblé naturelle et, depuis, nous avons trouvé notre "format".
AAD 14 24.09.17
Jonathan :
"We had a quick curry at 2.30pm, and went back in. There were people sitting and waiting for us, which gave the moment a sense of the recital, a stillness and silence – for us it was something quite formal, unfamiliar, which caught us off guard I suppose. Still, looking across the empty surface to Alex, now sitting, we were locked in, ready for the session. His silence and my blank surface would reboot the intimacy. Where to first touch the paper, with what type of mark, how much paint – waiting now for Alex. And it took some time before that first mark, but I remember the sense of it clearly; slow and consistent, straight, hugging the sound; my body contorted as I reached out to Alex. Maybe lasting a few minutes. The early marks followed this pattern; I followed the pattern. It was a surreal sensation, gruelling and intensely satisfying, drenched by the machines. The music echoed the narrowness of the paper and it was simply compelling to work in blocks, the sounds' linearity manifesting naturally on the pictorial surface. I lost myself inside these sounds, never stepping back to analyse the painting, consider it; constantly adding to it, compiling layer upon layer. And as the time went by and the journey built momentum, these sounds and marks became more rounded and complex, contrasts were created and harmony developed. There was a cheeky off-beat spirit to this piece, Alex buzzing with menace and edginess; his expression becoming ever more daring. And that clearing, when beat broke out; like a storm clearing, the piece took off.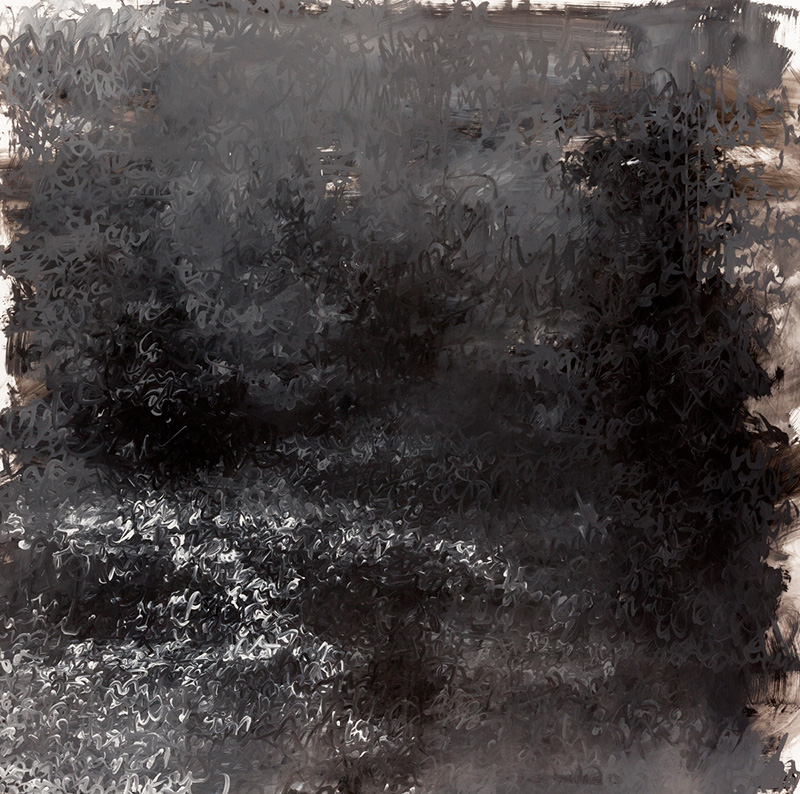 AAD 1,
acrylique sur papier, 150 x 140cm, 01/15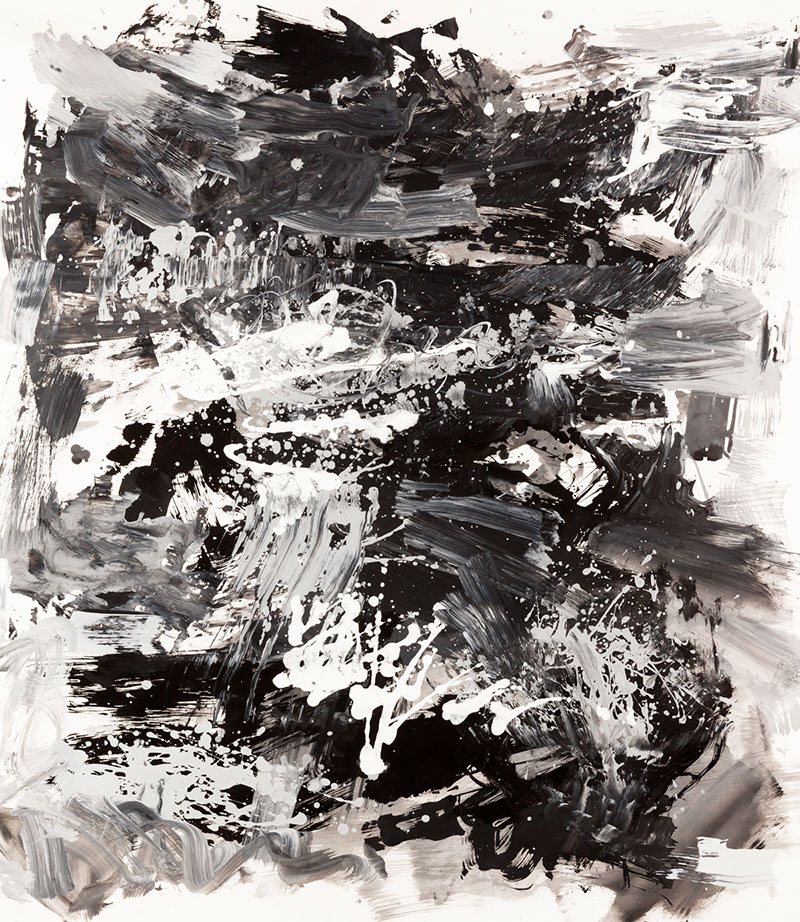 AAD 2,
acrylique sur papier, 150 x 120cm, 03/15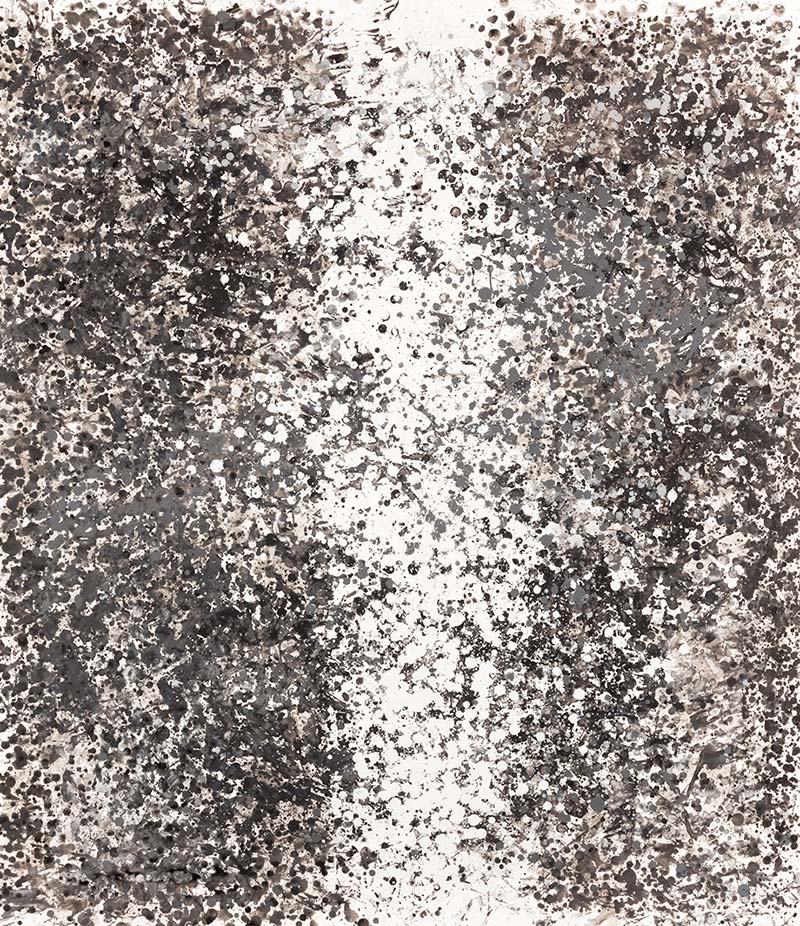 AAD 4,
acrylique sur papier, 150 x 120cm, 05/15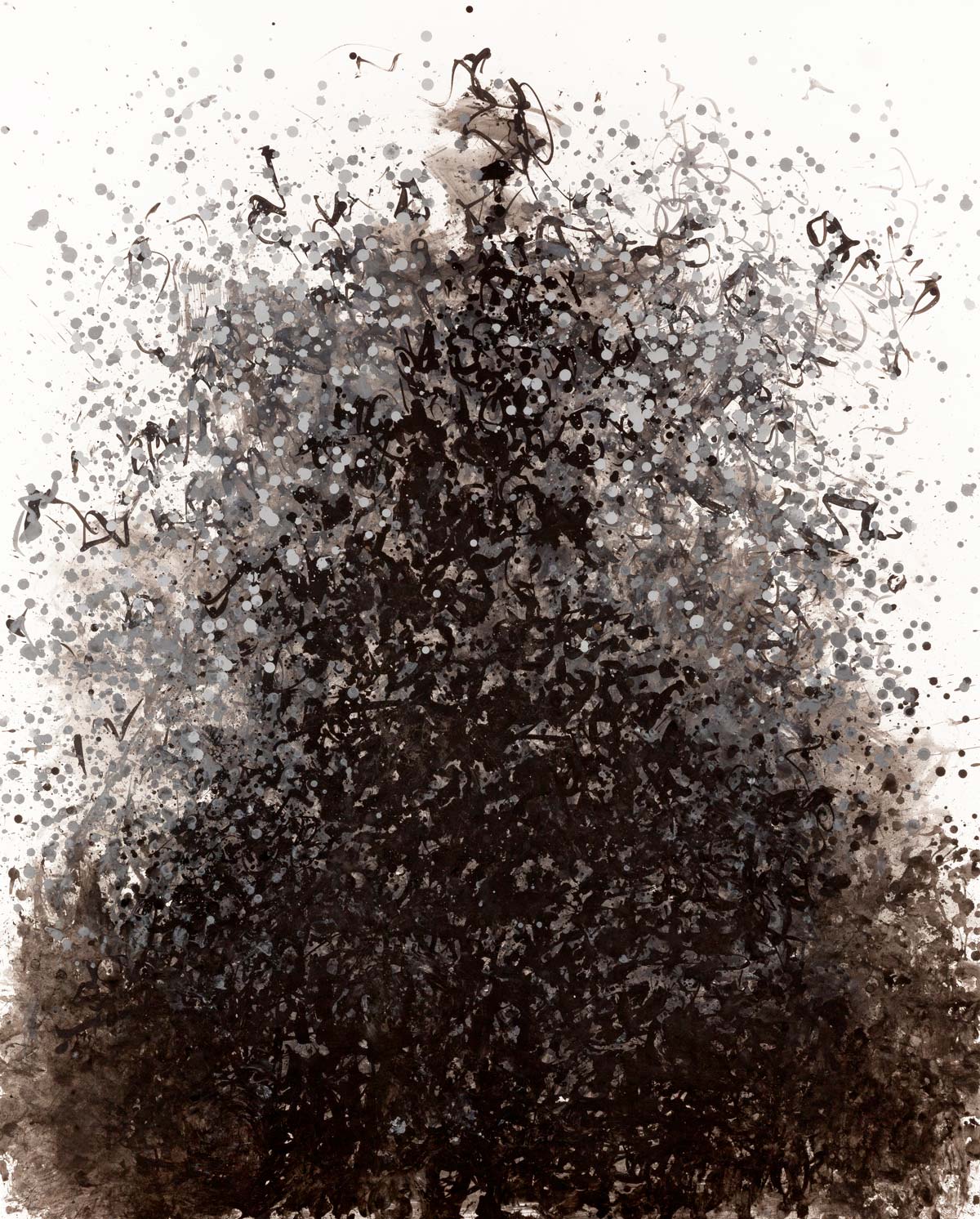 AAD 5,
acrylique sur papier, 150 x 120cm, 05/15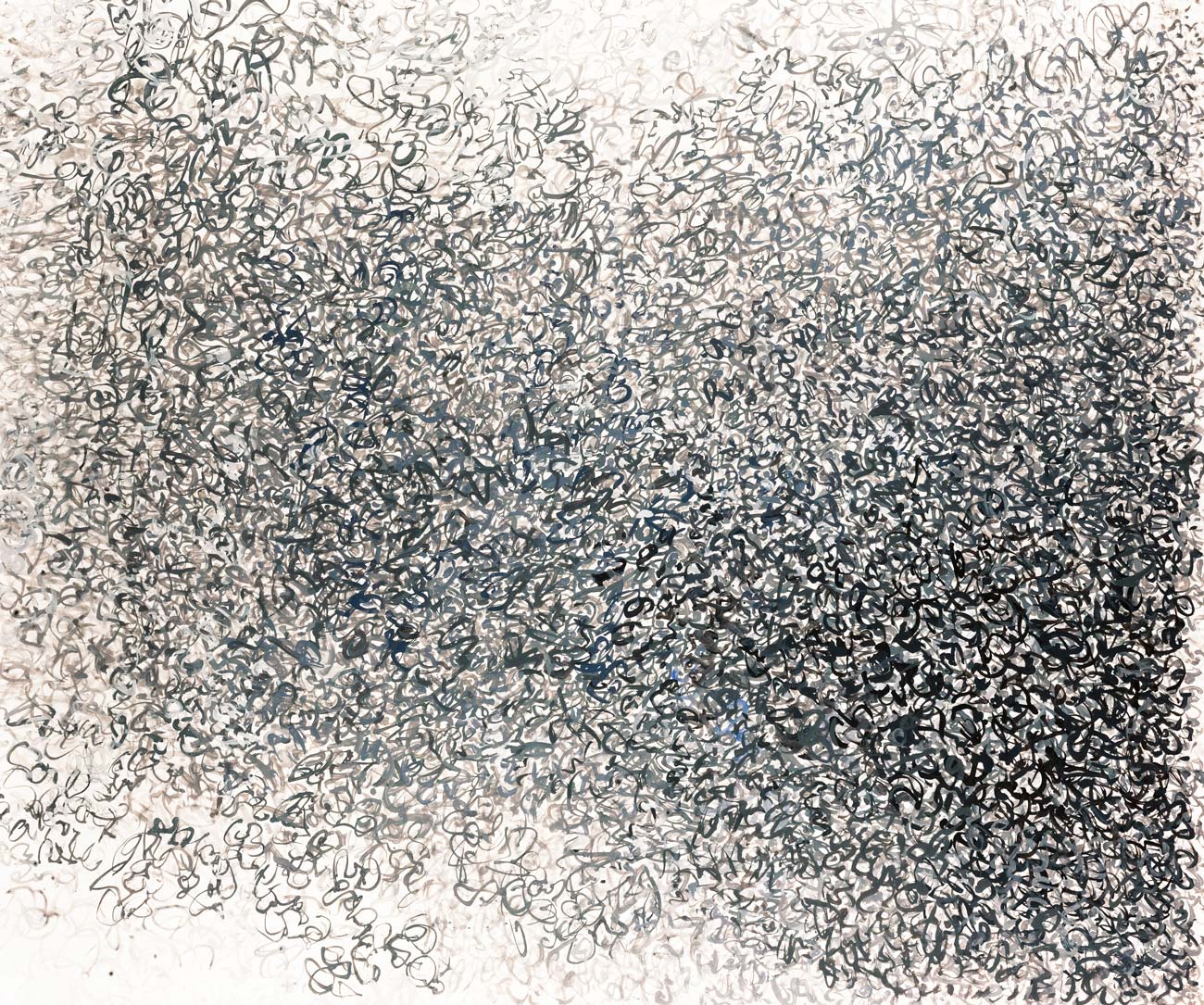 AAD 6,
acrylique sur papier, 150 x 170cm, 09/15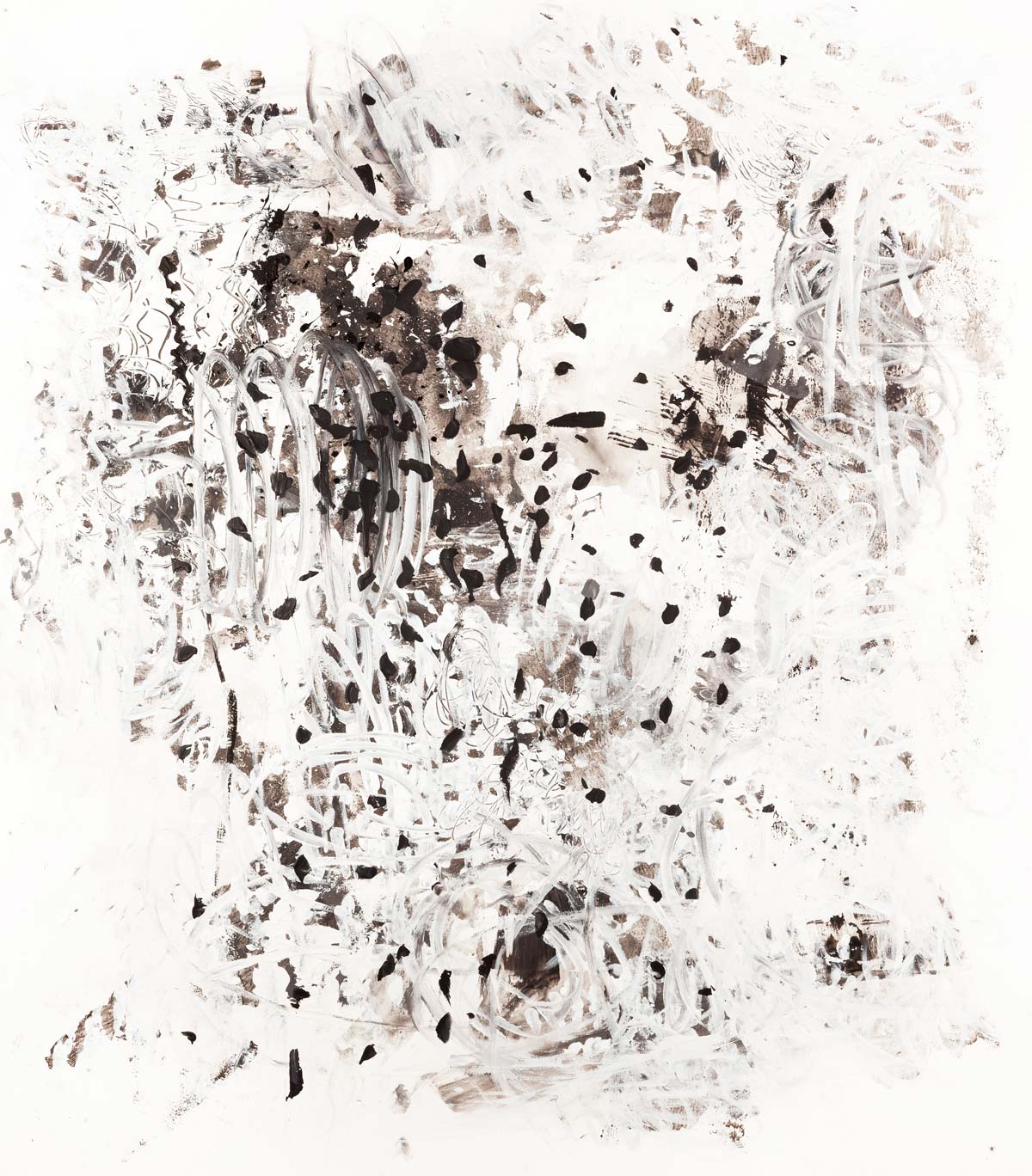 AAD 7,
acrylique sur papier, 150 x 120cm, 05/16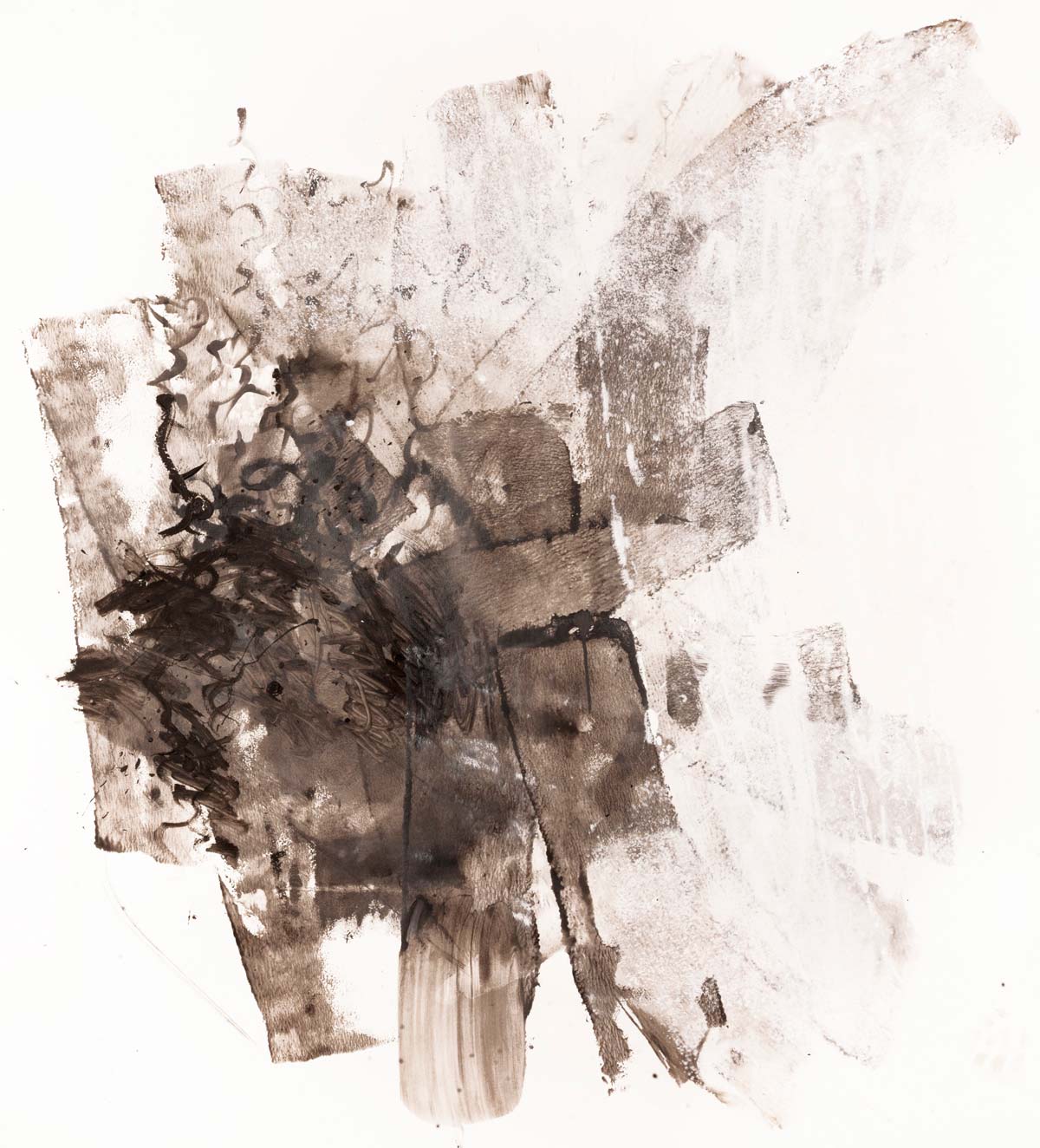 AAD 8,
acrylique sur papier, 150 x 130cm, 05/16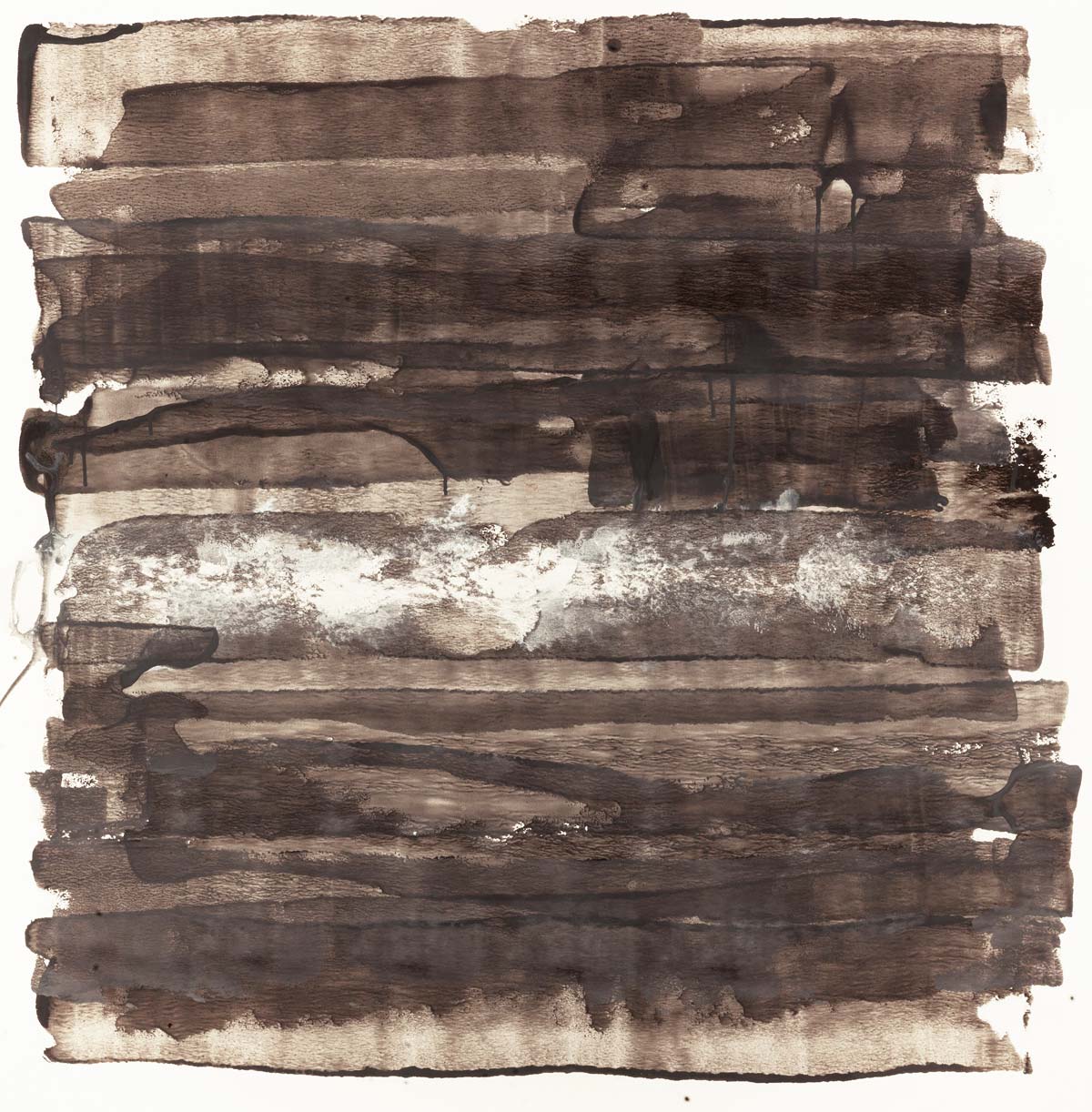 AAD 9,
acrylique sur papier, 150 x 140cm, 05/16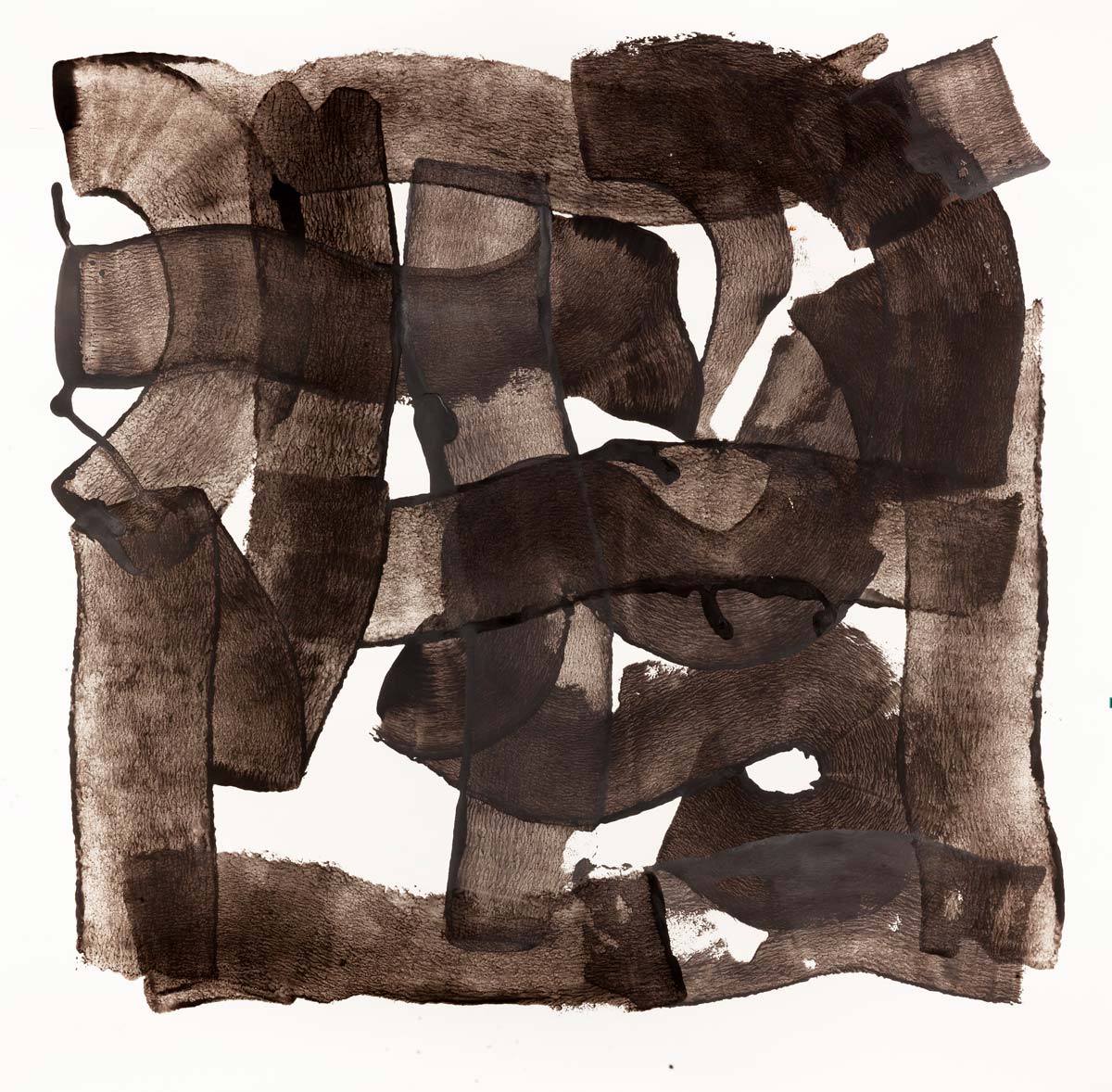 AAD 10,
acrylique sur papier, 150 x 150cm, 05/16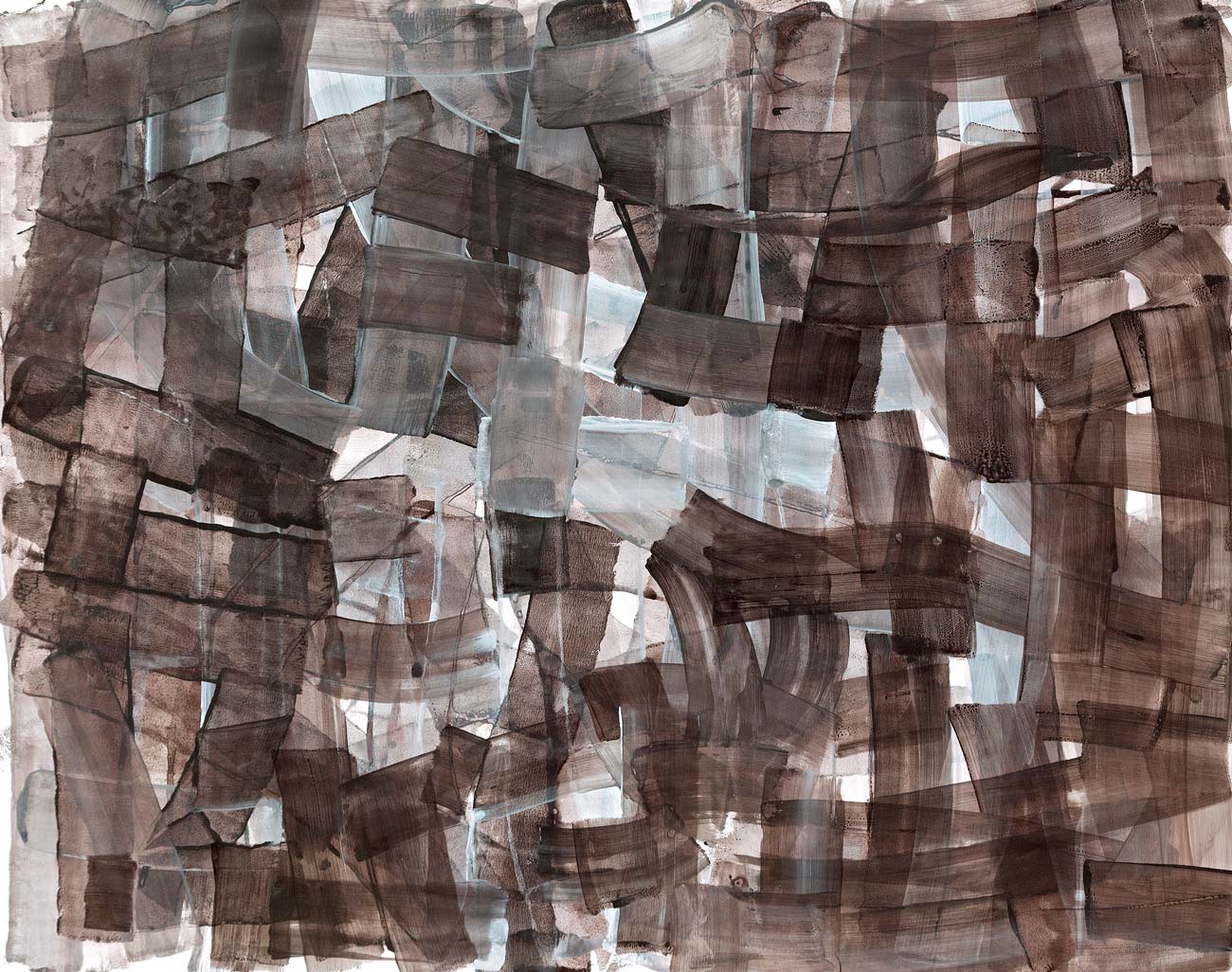 AAD 12,
acrylique sur papier, 130 x 150cm, 04/17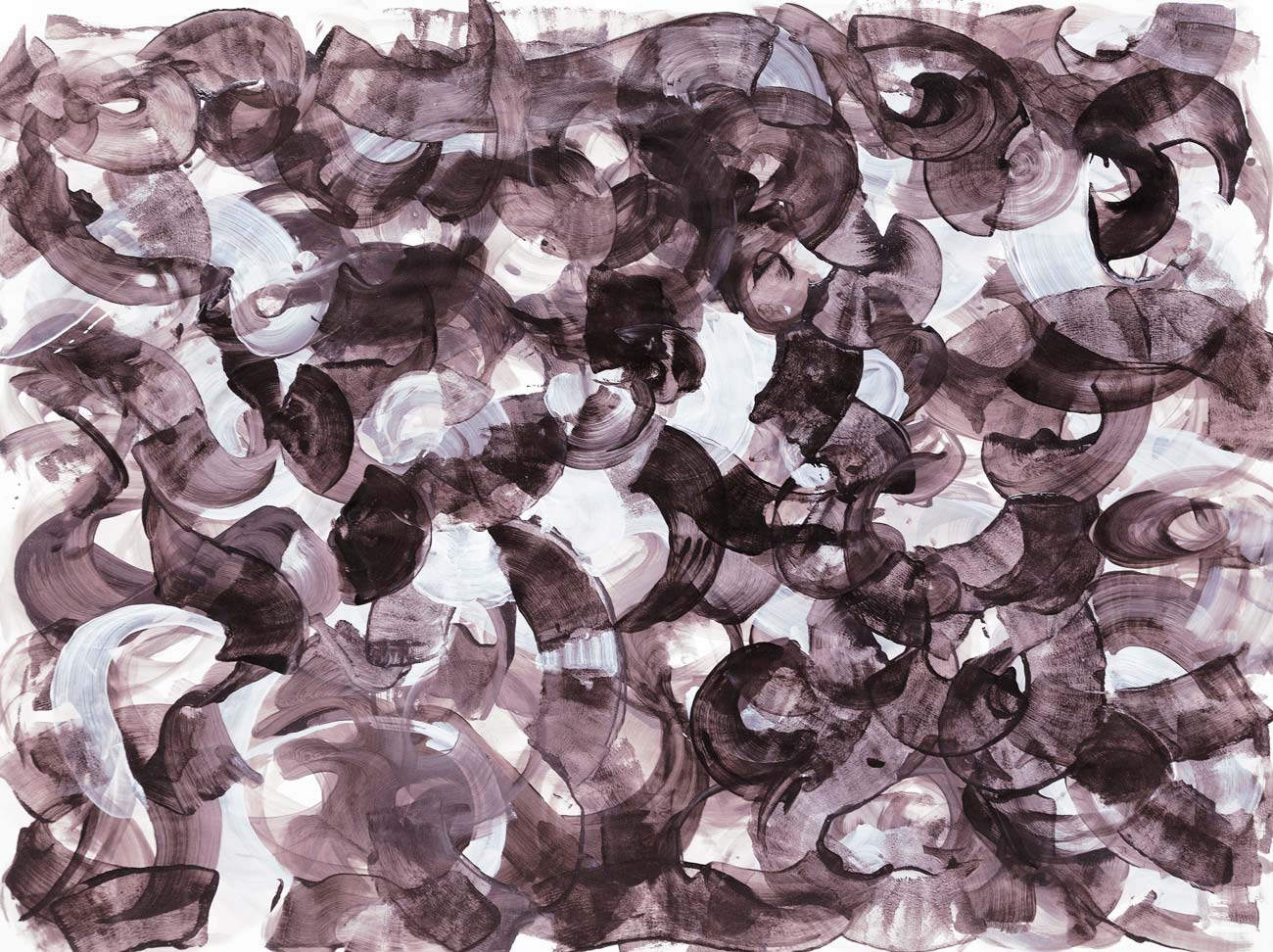 AAD 13,
acrylique sur papier, 120 x 150cm, 04/17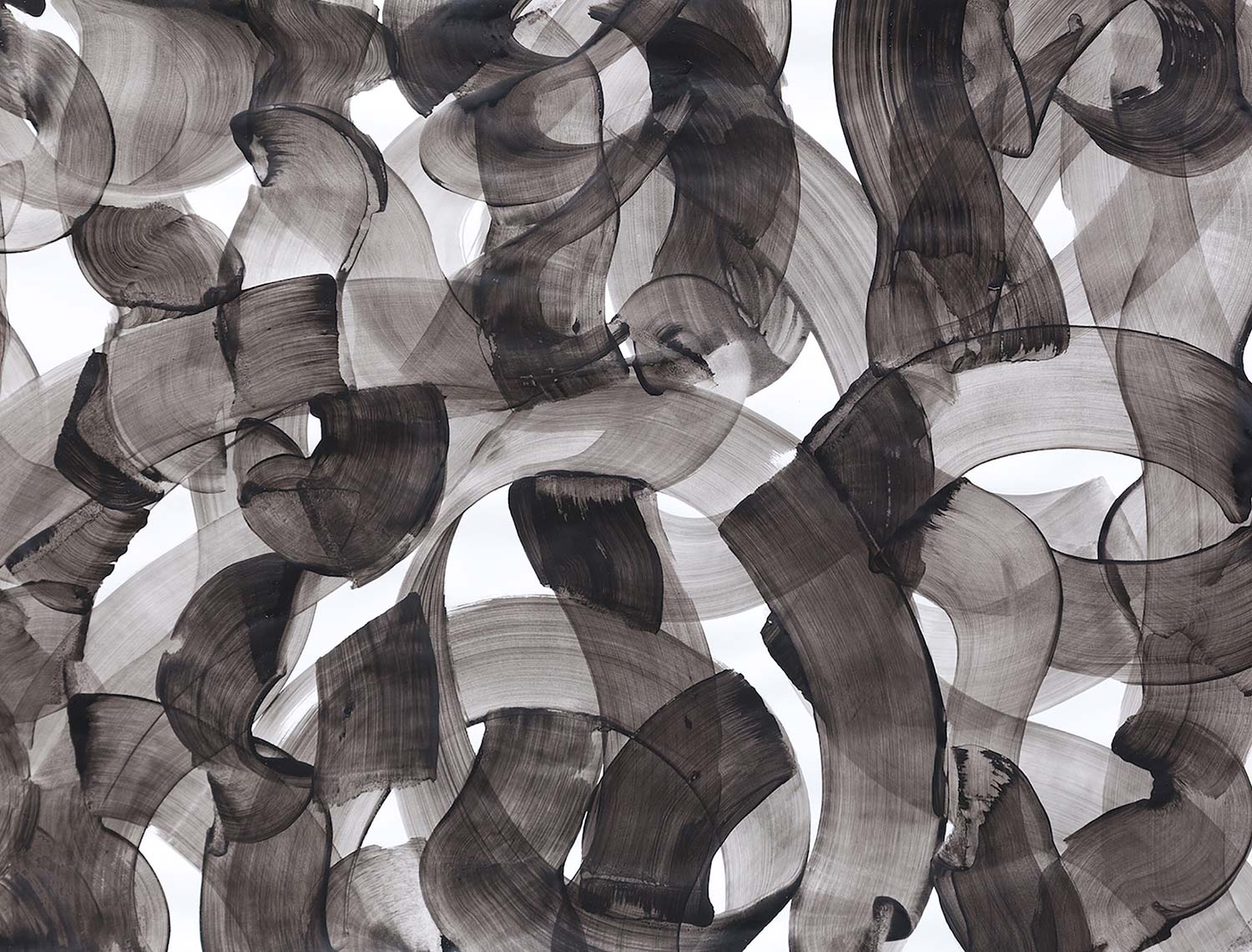 AAD 15,
acrylique sur papier, 100 x 120cm, 09/17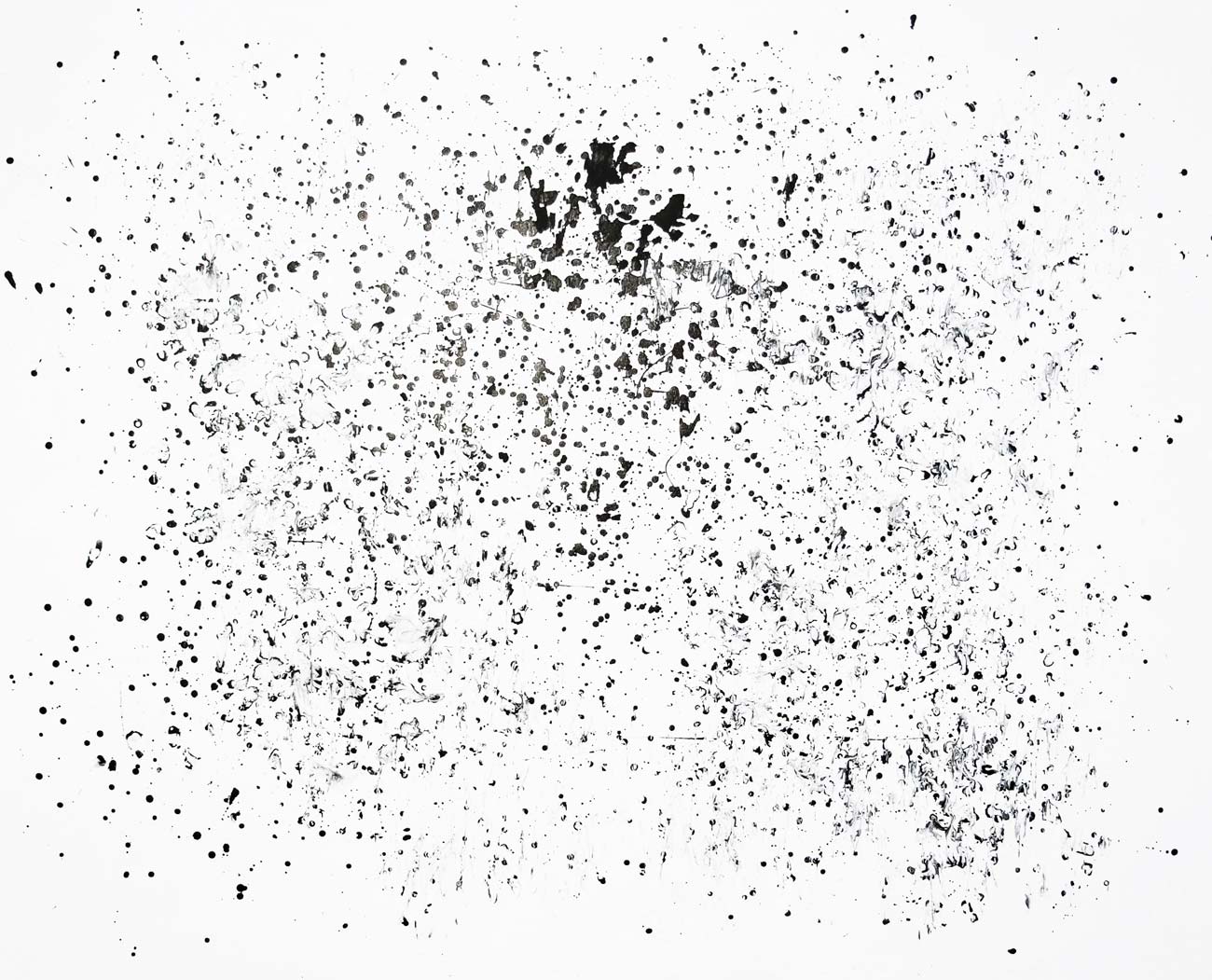 AAD 17,
acrylique sur toile, 120 x 150cm, 05/19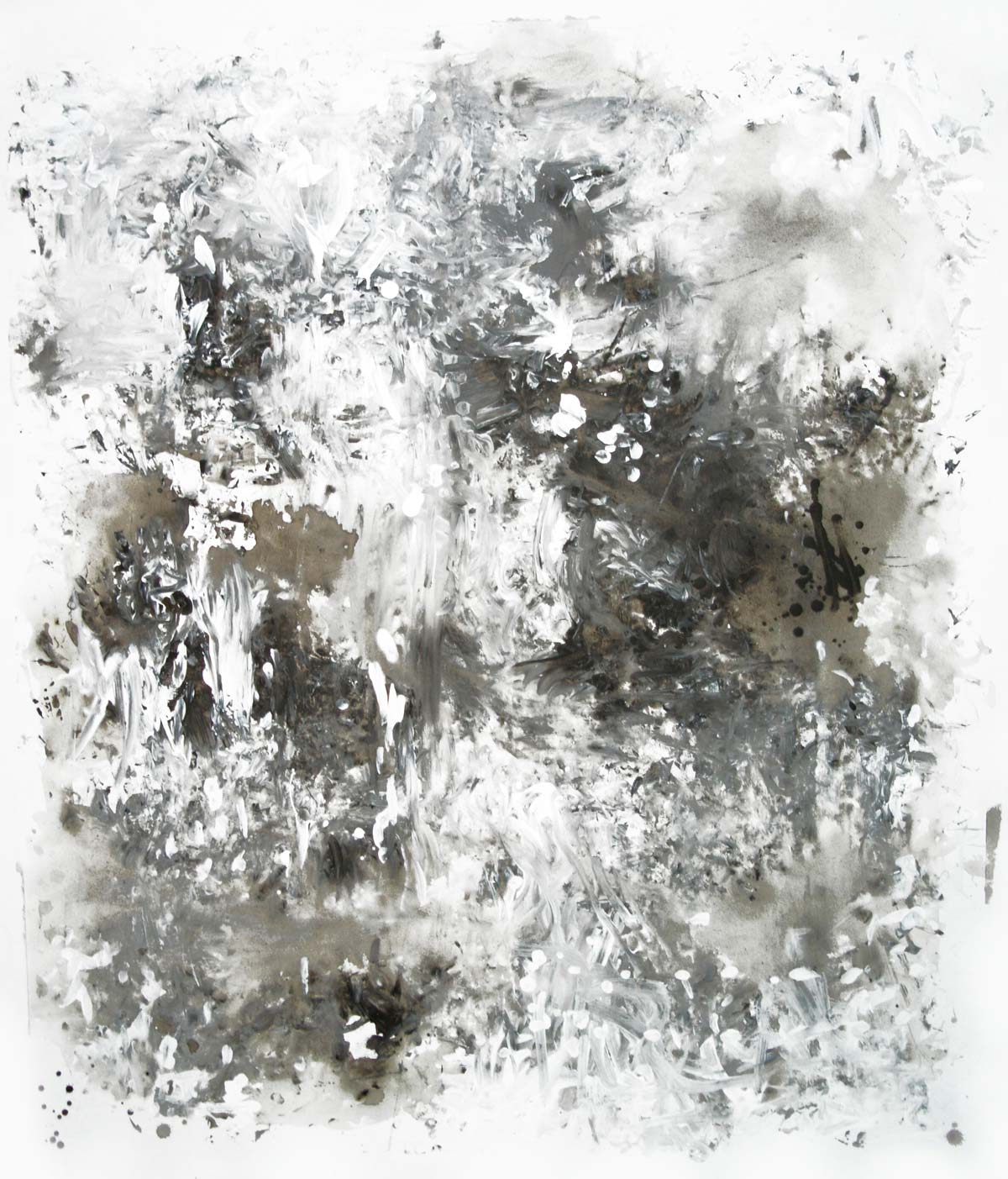 AAD 18,
acrylique sur toile, 160 x 120cm, 05/19